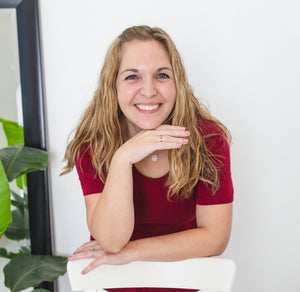 Why Hire a Family History Coach?
Are you stuck in your Family History research? Are you trying to solve an ancestry DNA case? You may be tempted to hire somone to do family history research for you, but that will cost thousands!
Hi, I'm Colleen! I provide professional Genealogy services as a Family History Coach. I will teach you to do your OWN Family History research for a fraction of the cost of hiring a family tree researcher.
We will research TOGETHER on a video chat, and find the family history answers you've been looking for. I have a Family History degree, a Genealogy Credential, and 25 years of experience! I can't wait to work with you.
I love Colleen! She was amazingly friendly and insightful. She helped me find my Mother's biological father & both of my Grandmother's biological parents! I adored working alongside her, and would most definitely recommend her services!!
Heather L.
Colleen was amazing!  Her knowledge and expertise in genealogy were incredibly helpful in unlocking the clues to my family's history. She was warm and personable and took a genuine interest in helping my husband and I with our research. Talking with Colleen was like talking with an old friend even though we were complete strangers! I highly recommend her and will return as a customer if further genealogical research is needed.
Rebecca A.
Colleen has been so helpful researching my family tree. I was adopted at birth and knew my birth mother's family but not my birth father. With DNA testing and Colleen's research skills she was able to find my birth father. Colleen was easy to get a hold of and explained everything. This was an amazing journey!!!
Ted T.
I had an amazing time working with Colleen! My mom knew she had other siblings but did not know where to begin to look. I came across Colleen on Instagram and I knew she would be the one!!
After our research, come to find out my mom has 2 sisters and another brother! I will definitely be working with Colleen in the future to expand my family tree ❤️
Chantel M.
Colleen was wonderful to work with across the board. Her professionalism and responsiveness proved to be invaluable throughout our engagement. I would be delighted to work with her again in the future.
Zohar S.
Colleen is amazing. Her family history knowledge and perseverance helped us break through a 70 year old family genealogy mystery. This clarity allowed me to finally move forward on my grandfather's branch.
Penny M.
It was such a wonderful and thrilling experience working with Colleen as she helped me search to find my long lost half-brother. My siblings and I grew up knowing little to nothing about him. Colleen was so willing and helpful to sit down with me to search obituaries and DNA records until she finally found him. He is still alive! She also found contact information for him!!! My sister has reached out to him and we are anxiously waiting to hear back. He's in his 80's and we would really like to connect  with him before it's too late. Colleen is so thorough and has such a love and genuine interest in helping people with their Family History. She is extremely knowledgeable! I would recommend her to anyone needing help with their Family History!
Lynn B.
I learned so much from just the free consultation call! I can't wait to work with Colleen. She is clearly very knowledgable and kind!
Ashley W.
Great research completed for a surprise genealogy gift. Highly recommend!
Jenna
I have had the opportunity to experience Colleen's knowledge and enthusiasm in genealogical work as I have participated in classes that she has taught and have been motivated by her passion and dedication. I have been the beneficiary of her knowledge and thoroughness as she helped me learn that some of my own ancestors had changed their surname from what it originally was. Colleen is a skilled and determined researcher.
Jacque F.
I had a great grandfather's missionary journal that had been packed away for years and I wanted to share it with the rest of my extended family.  As I set out to transcribe it, I found it almost impossible to decipher.  The letters were stylized for the 1800s, many words were misspelled, and many unfamiliar abbreviations were used.  I turned to Colleen for help.  Her transcribing service was quick and accurate.  She helped to make sense of the journal entries and restored a family history treasure.
Bob S.
It has been my pleasure and privilege to have worked with Colleen researching my family lines. She is so knowledgeable in all areas of research and very devoted to her love of genealogy. She wholeheartedly took on the project of transcribing my aunt's journal- a project requiring patience, experience, and love. Researching my family's history, Colleen brought to life my heritage through pictures and documents. I will feel eternally indebted for her help and expertise. You will love working with her, too. 
June E.
I've known Colleen for several years. She is bright and very precise. I love her inquisitiveness in researching the many problems that come up in family history. She is fearless and not afraid to keep searching and asking questions to find answers. Colleen is very knowledgeable and helps one understand the process needed. A great teacher and excellent researcher! The best!
Annette V.