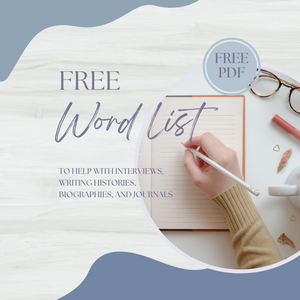 Want a FREE pdf to help with Family History Interviews and Biographies?
My whole goal is for you to research family history for free, on your own. This word list is perfect for triggering memories and stories to record for future generations!
Enter your email below and you'll see a link for the download. I promise I won't spam you! I will only email you every once in a while with updates on blog posts, as well as announcements and deals.