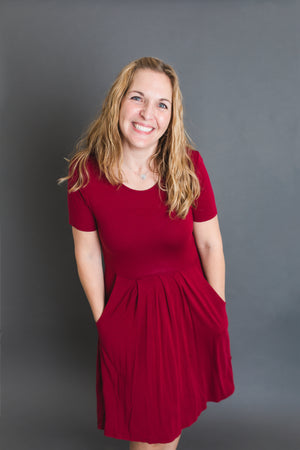 About Colleen
Hi, I'm Colleen Aaronson Stutz!
Ever since I was a little girl, I have had a love for Genealogy and Family History. I was the person my relatives came to, to figure out how we were all related, even though I was a teenager!
I have been actively researching for over 25 years, and have kept up on all of the digital changes over the years. I have a degree in Family History Research, and I also have an Accreditation® in Midwest Research through ICAPGen(SM). I've taught family history seminars, worked as a professional family history researcher, and taught family history classes at BYU-I. I have solved several adoption mysteries!
I also love people! I love connecting with others, and decided to merge my passion for connection and family history into one. My favorite thing to do is coach others in their family history journey and help with family history questions. As a professional Family History Coach I will teach you how to research your family history, so you can research family history for free eventually! We will research TOGETHER and I will be with you every step of the way.
I have 6 children, 2 dogs, 1 husband, and I live in Utah. I love all things Disney, true crime, and dolphins.
I can't wait to hear from you! Let's chat about your family history needs!
More info
Don't take my word for it!! See what my clients are saying about working with me!