Family History Gift Ideas PDF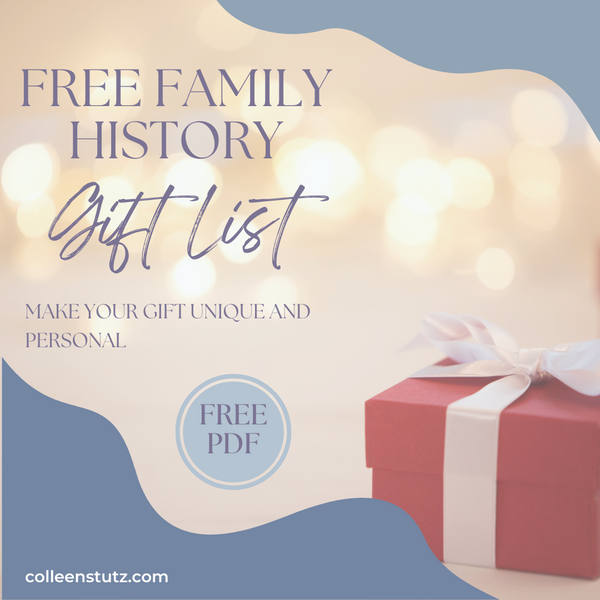 Use this list to come up with a uniquely personal gift for your loved ones!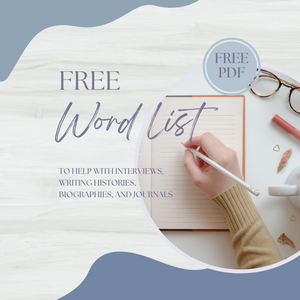 Free Word List
Are you wanting to interview a family member for a history or to preserve memories? Or maybe you want to start jotting down your own memories. Start with this word list!
Get Free Word List